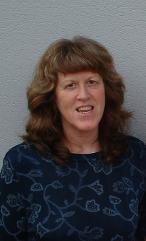 I began sculpting Original One-of-a Kind Dolls in 1996. After 12 months of practicing the human form in Earthenware clay I changed over to Polymer Clay and have never looked back!!
Over the years I have experimented with Polymer Clay and Air-dry Clay in many ways.

I have been teaching sculpting in Polymer & Air-Drying Clay for approximately 22 years.
I now hold weekly classes in Sculpting, Polymer Canes for bead making and sculpture PLUS Paverpol Garden Sculpture and Precious Metal Clay Silver. I also run classes for CIT and am currently the Co-Ordinator for The Contemporary Craft Retreat, Canberra, Australia which is held once a year(and has been running since 2011).

A DIAMOND GOLD SEAL MEMBER of the NATIONAL ORIGINAL DOLL ARTIST'S ASSOCIATION OF AUSTRALIA.
I am a Senior Instructor with the CONTEMPORARY CLAY INSTRUCTOR PROGRAMME of Australia & Accredited PAVERPOL Instructor/Area Manager plus have Certificate 2 in Fashion & had Aerobic Instructor Certification/Registration.

My works have been published in .....
Dolls,Bears & Collectables
Australian Beading
Soft Dolls & Animals (American)
Polymer Cafe (American)
Steampunk magazine 2011 & 2012 (American)
Doll Digest
All About Art Ezine
American Contemporary Doll Collector
Doll and Bear News.
....And displayed in The Tuggeranong Arts centre

Exhibited at Strathnairn Gallery ACT, September 2017
The Winter CHA (Craft and Hobby Association) Trade Show in Anaheim California 2012
Written by Jennifer Tattam, METALCLAY AUSTRALASIA.
Lex was approached by Makin's USA in January 2012 after they became aware of an article featuring her outstanding Makin's Clay "Dragon Keeper" Sculpture. The article was in the USA's Polymer Cafe Magazine.
In Jan 2012 Makins asked Lex if she would send them a couple of her Makin's sculptures to use at the Winter CHA (Craft and Hobby Association) Trade Show in Anaheim California. (As you can see her work is a beacon of beauty and sculptural perfection). Makin's Clay USA have since commissioned Lex to create more work that will be used in Magazines and other events to promote Makin's Clay.
I am thrilled for Lex and the international exposure this will give her, she SO deserves this. Lex has been an advocate and big fan of Makin's Clay since I first started distributing it in 2006. Her ideas with Makin's Clay and use of Liquid Makin's especially, is ground breaking. We have some outstanding creative talent in Australia to celebrate and many are part of our own CCIP program.

Lex is amongst the very best in her field and those of us who are fortunate enough to have access to her classes, talent and as a wonderful unpretentious, caring, generous human being are truly blessed.
A million Congratulations Lex!
Jen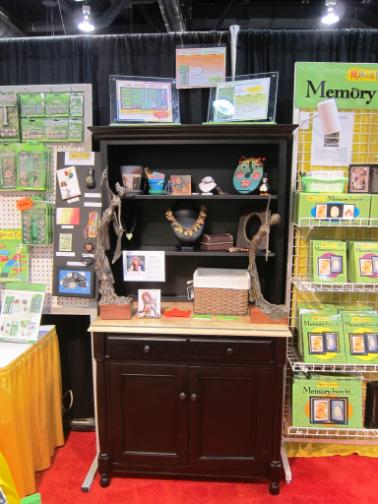 2017 National Art Education Association Conference in New York City featured in Nasco Arts & Crafts and Triarco Arts & Crafts booths.