SCROLL DOWN PAGE FOR DETAILS ON :-

* POLYMER CANES (for SCULPTURE, BEADS & VESSELS.)

* AIR DRY CLAY SCULPTURE ( Makin's Clay and/or Apoxie Sculpt)
* PAVERPOL GARDEN ART.

* PRECIOUS METAL CLAY.

and WEEKLY DROP-IN CLASSES.
Please use 'CONTACT ME ' to book into classes.
DON'T FORGET...... THE CONTEMPORARY CRAFT RETREAT 25TH TO 28TH OCTOBER 2019
ALSO,
TUESDAY 29TH OCTOBER IS A FULL DAY OF SCULPTING.... SCULPT WHATEVER YOU WISH USING APOXIE SCULPT OVER AN ARMATURE.
POLYMER CLAY CANES for SCULPTURE,VESSELS & BEADS.

POLYMER CLAY WORKSHOP

Create patterns in polymer Clay logs or "CANES" and use slices from the logs to create beads for a beautiful necklace.
Techniques include:-
Mixing colours
Cooling and cutting clay slices
Roll / create beads
Refining and baking
Includes 5 Polymer Clay colours
COST: $155
NEXT WORKSHOPS : 2019
SUNDAY 15th SEPTEMBER 10am to 4.30pm
SUNDAY 10th November 10am to 4.30pm
SUNDAY 8th December 10am to 4.30pm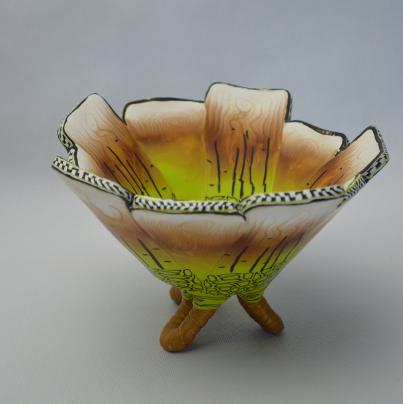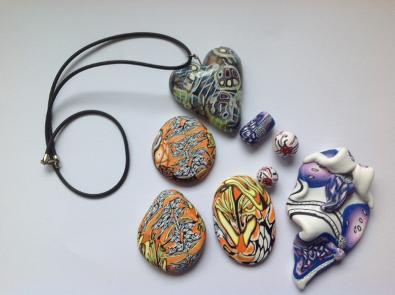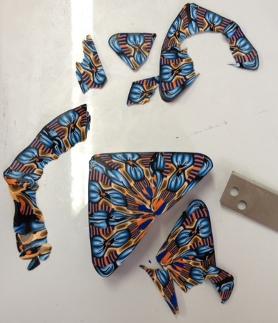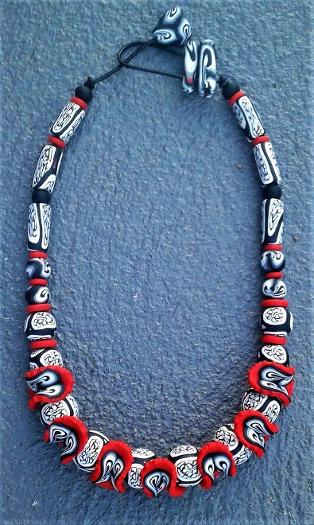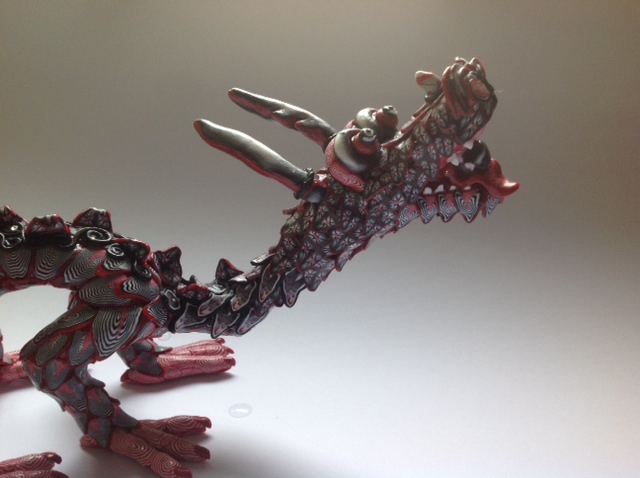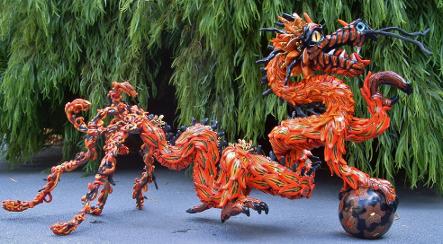 DROP - IN CLASS
WORK ON YOUR PROJECT OF CHOICE.
LEARN TO SCULPT FIGURES IN POLYMER CLAY, APOXIE SCULPT & MAKIN'S AIR-DRYING CLAY OR PAVERPOL.
LEARN HOW TO FORM POLYMER CANES TO CREATE SCULPTURE, VESSELS, BEADS & PENDANTS.
LEARN THE BASICS IN WORKING WITH PMC SILVER ( $120, includes 15gm SILVER CLAY + $10 towards SUNDRIES)
EVERY THURSDAY & SATURDAY
10.30am to 1.30pm

COST : $25
Materials extra.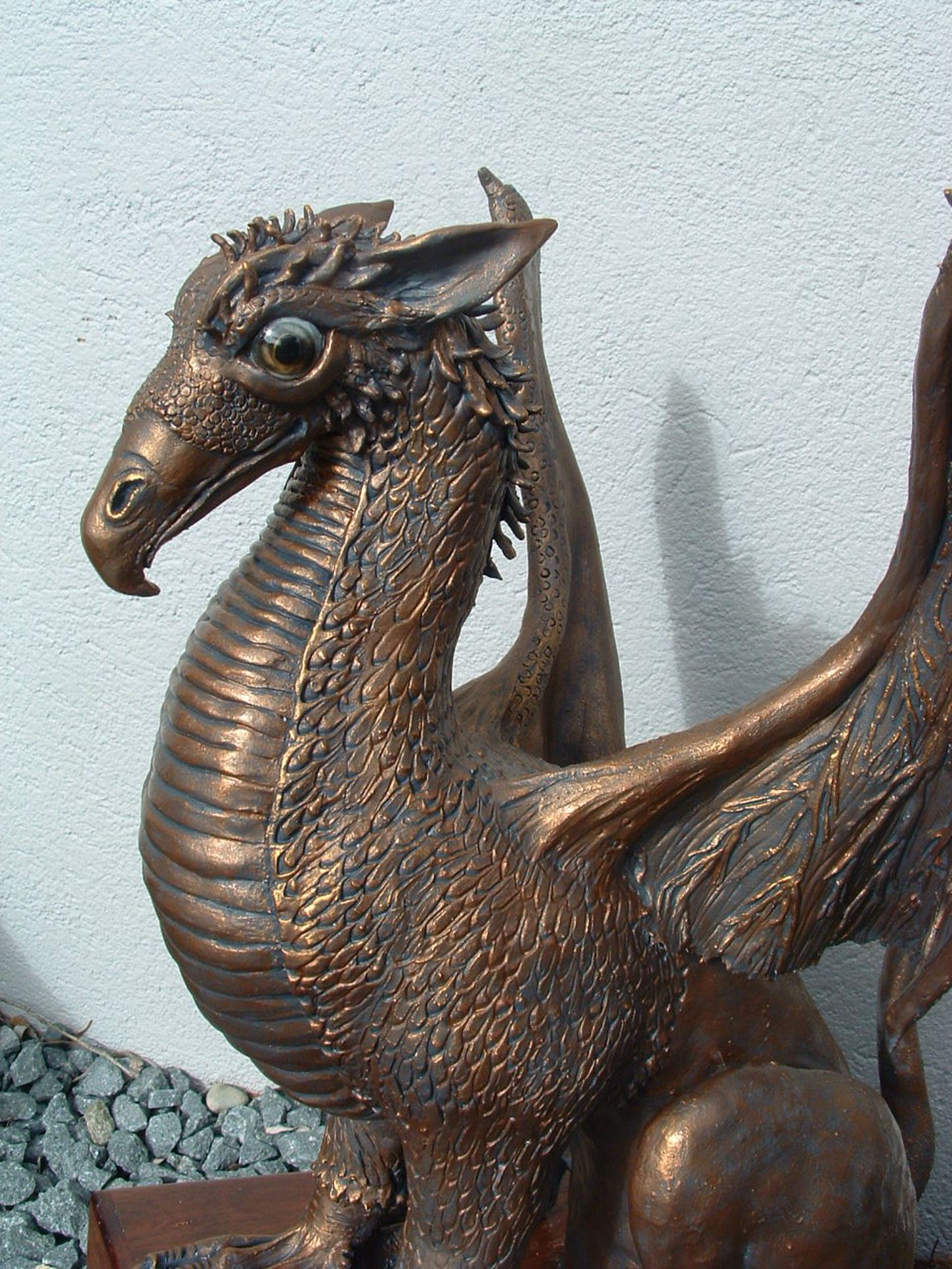 PRECIOUS METAL CLAY SILVER


Beginners Class

Learn the Basic techniques of working with 16g PMC3 (99% Silver).

Work with texture sheets & cutters to make your own pendant.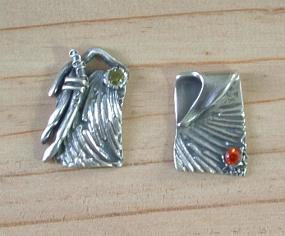 Suitable for Beginners.
COST: $120
DATE: TBA

Intermediate PMC3 Silver
Create a pendant and/or earrings using 16 gms of 99.9% Silver Clay
Silver Clay consists of small particles of silver mixed with an organic binder and water.
The Metal clay can be textured and cut or moulded to shape. It is then dried, refined and fired on a gas stove top (or torch / kiln fired) to transform it to silver.
Techniques include:-
Rolling and cutting
Working with texture
Making a bail
Patina (optional)
Polishing and finishing
COST : $140
12.30 to 4.30
DATES: 2019

Sunday 13th October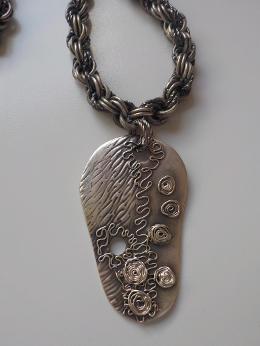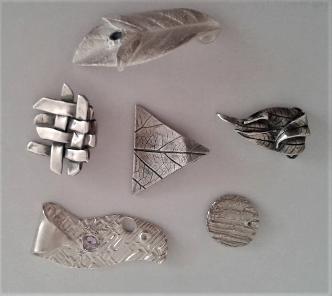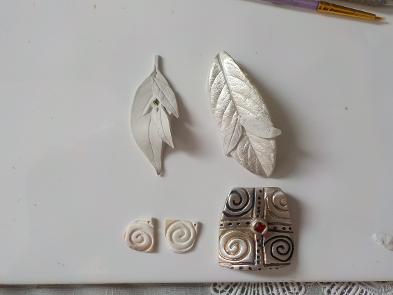 ANTIQUE HORSE in APOXIE SCULPT
* Learn how to create an armature attached to a wooden base.
* Sculpt a horse and add texture to embellish the body.
* Paint and Patina your horse.
SATURDAY 24th AUGUST 2.30 to 5.30pm
SUNDAY 25th AUGUST 10am to 5.30pm
COST $205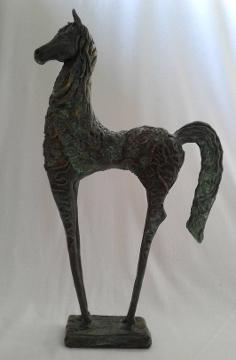 PAVERPOL INSTRUCTOR TRAINING


Contact me to organise a date.
9.30AM TO 4.30PM OVER 2 DAYS.

COST : $390

This Course is an introduction to Paverpol & the various techniques
used for making armatures.
You will make 3 different types of sculptures...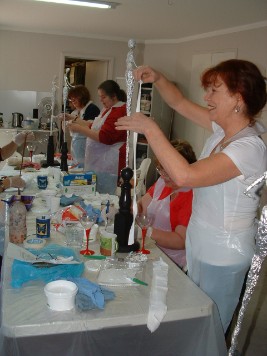 1/ Seated lady with foil shaped face. 40cm
2/ Standing lady with press moulded clay face. 60cm
3/ Nomad with polystyrene face and shaped nose. 40cm
You will learn;-
*Figure structure, 3 types of armatures.
*Figure wrapping, using fabric strips & wrappers.
*Figure draping and dressing.
*Head dressing, turban, hair & cord wraps.
*Finishing touches, dry brushing.
* ARTSTONE crackle earth on Nomad base or Bodice of Standing lady
* Introduction to PAVERSAND, PAVERSCRUB, PAVERCOTTON and DECORATIVE FIBRE
* Hints, tips and ideas.
* Colour mixing.
All product and instructions are supplied.
You will receive a USB plus instruction folder.
An Accredited Workshop Instructors Certificate
will be issued on completion of Course.
Web site listing for practising Instructors
Discount on products.
Paverpol sculptures are suitable for Outdoors & Indoors.

If interested, Please contact me & we can organise a date for your class (if not listed already).
WHIMSICAL WOMAN
* Create an armature.
* Cover with foil then Paverpol -dipped fabrics.
* Create and add a molded face
* Dress using fabric pieces.
* Add colour
SUNDAY 3rd November, 10am to 4.30pm
Cost $160

OUTDOOR SCULPTURE, EGYPTIAN GODDESS
Create a sculpture using Paverpol Artstone, fabric hardener with fabrics, copper sheeting and clay
Techniques include:-
Create an armature and attach it to a wooden block
Sculpt head and hands ( or use a face mould )
Seal sculpture with Paverpol (weather proofed) fabrics
Add Copper sheeting and Artstone for decoration.
Your sculpture will need to be sealed after it dries.
Please bring Al. foil, apron and Lunch
DATE: TBA
COST : $180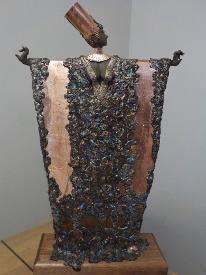 GRECIAN GODDESS
Create a Wire and foil armature for a standing lady 60cm tall.
Sculpt a face, chest, shoulders and hands (or use a mold for the face).
Wrap the body with fabric strips dipped in a weatherproofing product, (Paverpol).
Dip fabric into Paverpol and drape around the the body.
Dry brush extra colours for highlights.
COST : $180
10am to 5pm
DATE: TBA
Bring Al. foil and lunch
SEATED LADY


Sculpture approx. 60cm tall.
Seated on a wooden post with fabric draping
COST: $130 ($5 extra to create a clay face)

OR
Seated on a wooden post, dressed using Paverplast and Artstone
COST : $170 + ($10 extra to create a Clay face,hands and feet)

DATE: TBA 10am to 4pm
Bring al. foil & lunch.


ELEGANT LADY

This Sculpture is completed in a 5 hour class.
Learn how to build an Armature then seal it with Paverpol fabric strips.
Dip & drape fabrics to dress your sculpture.

DATE : Contact me to make a date

TIME: 10.30 - 4pm

Cost: $130 60cm tall
$160 80cm tall
$180 90cm tall

10am to 3.30pm ( includes half hour lunch break)
BRING Aluminium Foil & Lunch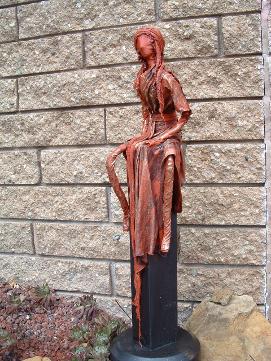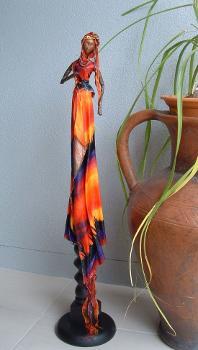 NOMAD
Create a Single Nomad using an armature, fabric & Paverpol.
COST: $150 90cm tall ; $130 75cm tall ; $100 60cm tall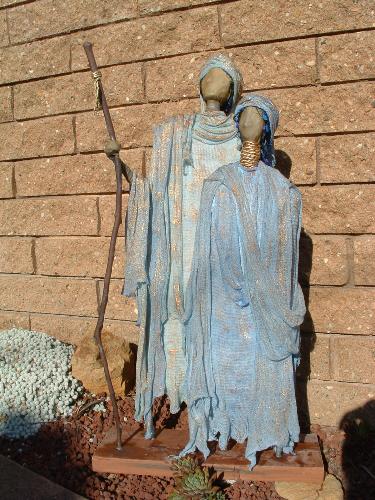 10am to 4.30pm (includes half hour lunch break)
DATE: Contact me to make a date.

Double Nomads $220 90cm tall
$185 60cm tall
The doubles will take an extra 1.5 hours to create.
DRAGON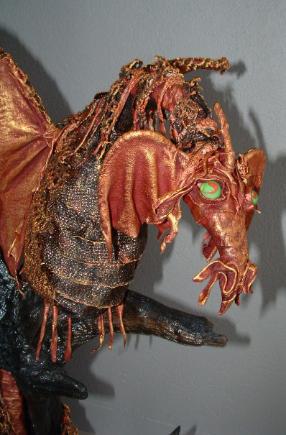 60cm in length, sitting on a wooden branch.
9am to 6pm

ALL MATERIALS SUPPLIED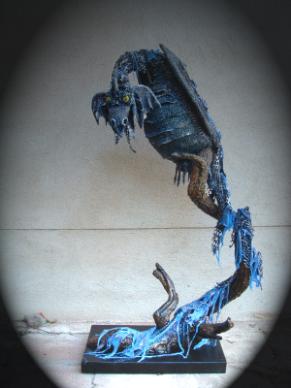 COST $350
Saturday & Sunday TBA

Contact me if you would like to attend a class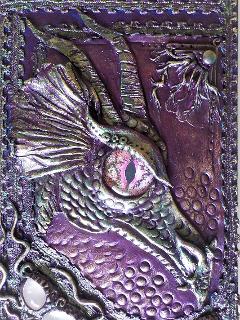 DATE: TBA
COST: $100
Create your book cover using Makin's Clay and mixed media.
Bring your Note Book (or let me know if you want one supplied at extra cost).
Maximum size 25cm x 20cm
You may choose to frame your creation instead.
SEA DRAGON IN APOXIE SCULPT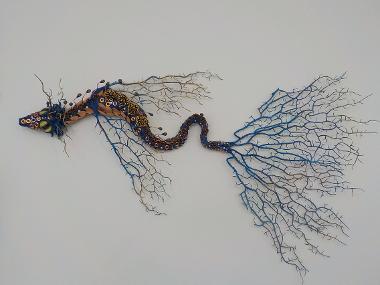 Use a 2 part Air-dry clay to create a sea dragon wall hanging.
Bring your own beads/ stones/ crystals to embellish.
Techniques include:-
Making an armature
Covering with clay.
Sculpting a dragon face, glass eyes included
Creating scales in clay and adding metal leaf
Attaching fronds and a hanger.

DATE; 30th June 10am to 4.30pm
24th November 10am to 4.30pm
COST: $180
Please bring lunch and foil